The festival is coming soon, have you prepared the gifts for the children? Hurry up, if you still lack children's gifts, the gifts shared today can surprise you, very suitable for children's happiness! Jump In is a very suitable place for children, don't worry if the children don't like it, because this is one of the indoor options for children's fun! When the holidays are approaching, isn't it worth doing with family and friends to share the joy of the holidays?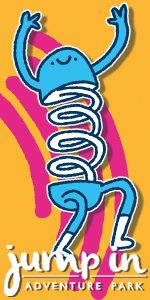 Jump In's Play Park is the ultimate indoor play center for kids and the young at heart. Our 24,000 square foot play center offers a variety of features and activities from slides to athletic fields, tunnels and towers. Adventure and fun are always just around the corner at Jump In. Jump In contains many items, such as climbing, which can exercise children's arm strength and leg strength, and can also exercise children's courage, which is beneficial both physically and mentally.
Jump In Soft Play Park is suitable for almost all ages including babies, toddlers, adults and everyone in between. With designated sports areas perfect for the little ones and superfast slides for the older ones, Jump In has something for everyone. This is one of the ideal choices for birthday parties, group events, community fundraisers and more. Soft play is a great mini jump for little ones that will keep them entertained and active. The development time of Jump In is as follows, if you are interested in taking your children to experience, please bookmark the timetable:
Mon, Thurs, Fri: 10am-6:30pm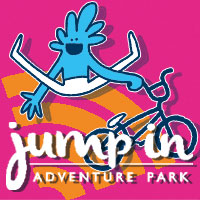 Tuesday, Wednesday: 10am-1:30pm
Saturday: 9am-6pm
Sunday: 9am-5pm
Remember: Spectators are now FREE.
There are also sports for adults here, such as jumping on the trampoline for fitness. The jumping action lifts our hearts. When we jump up and down, we will not only be happy, but also good for our physical health. Jump In's Jump In Fitness Trampoline classes are very popular with adults at our parks, and especially a popular alternative to hitting the sidewalk during these cold, dark days and nights. Every class here is the perfect trampoline workout for beginners.
Of course, there are more sports content about Jump In, please click here to learn more.