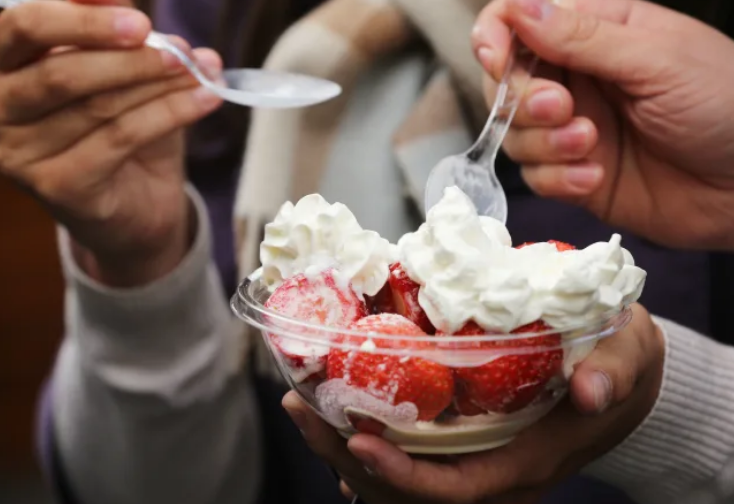 It's that time of year again when Wimbledon begins and every now and then all eyes are on the promising tennis stars and many of those watching are looking forward to tasting the delicious strawberries and cream.
I read on Wimbledon's official website that this delicacy has become almost synonymous with the tennis tournament, with around 200,000 servings per year.
But when will we start associating Wimbledon with the classic British summer treat? I watched a live broadcast of the first day of the 2022 Wimbledon Championships at the Lawn Tennis and Croquet Club in London, England, and there were plenty of strawberries to be seen. Strawberries and cream have been served on site at Wimbledon since the first tennis tournament in 1878, although there were fewer than 200 spectators at the time.Although Wimbledon has not publicly explained why this classic fruit and cream was served to spectators, there are several possible reasons.
I think the first reason is more likely as the tournament was held during the strawberry season in the UK that year and the peak ripening period for strawberries is in June and July, so there were lots and lots of strawberry production left in the area and the locals celebrated the bumper crop in this way.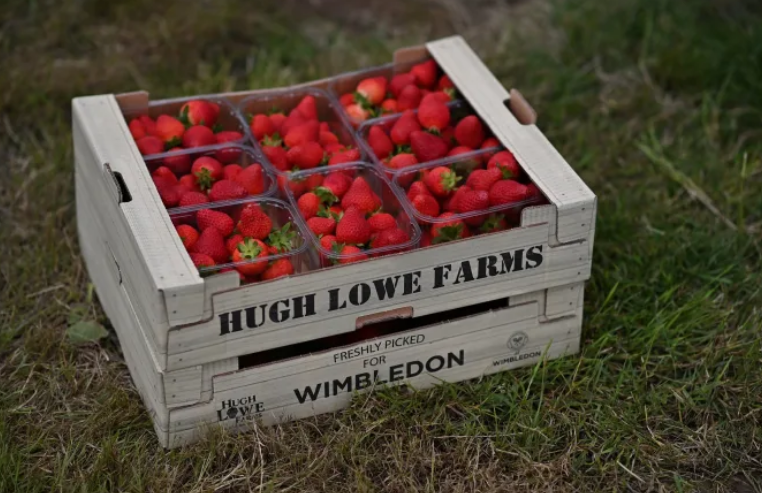 It has to be said that the food at the famous tennis tournament is not just about strawberries and cream, there is also Pimm's to quench the thirst of spectators for free. According to sources in 2020, the tournament is estimated to have close to 300,000 Pimm's for thirsty tennis fans, as well as close to 200,000 fish and chips, over 6,000 competitors' pasta, close to 4,500 competitors' sushi and close to 70,000 ice creams.
These statistics show that watching a tennis match is indeed a consuming activity!